Discover your unique strategy for overcoming burnout as a visual artist with these my 10 valuable tips. I'm embrace self-care, seeking inspiration, setting realistic goals, and more. Together, let's quench the burnout and reignite your passion for creating art that sets massages your soul!
---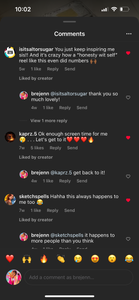 Maybe it's just the Reels algorithm, but lately, I've been seeing so much advice on my feed about monetizing my Instagram growth. Most of the advice comes from self-proclaimed experts and gurus saying "target audience" this, and "target audience" that. It all gets pretty darn confusing and overwhelming. If I spend all my time on social media trying to promote my art, I don't have time to actually MAKE art.  I'm a funny painter who sometimes makes ceramics and fashion, but I also live in an RV, love Chinese food, and travel. So how the heck do I find an...
---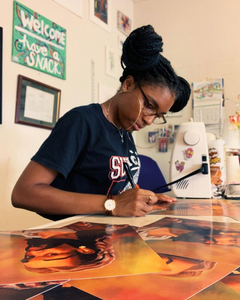 ARTIST LIFE BUSINESS HACK🥳⚡️: Your art can be bringing you in a passive income, even AFTER you sell it. See how I make money by drop shipping my prints through Printify!
---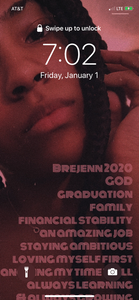 If you're reading this, first of all THANK YOU! I'm not completely sure anyone reads these blog posts or finds them interesting. Second of all, HAPPY NEW YEAR! We made it to 2021. I saw this post on instagram that said, "Hopefully 2021 doesn't make us feel like 2020 wasn't so bad after all." I can only hope.  There are two parts to the Brejenn Allen New Years Resolutions List. There are the POSSIBLES and the IMPOSSIBLES. They're pretty self explanatory. The impossibles are fun to create and think and dream about in my head, and every blue moon one...
---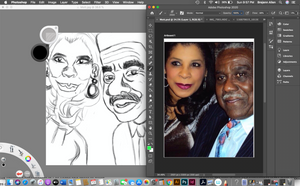 How to Draw a Caricature Digitally
I watched a bunch of videos on how to draw a caricature and none of them really helped much beyond stating that I needed to exaggerate features while maintaining likeness. If you're like me and you're not the greatest at achieving likeness in portraits, use my caricature method to trace your reference photo in photoshop and manipulate it in your sketching phase for a simpler way to get into the caricature fun!